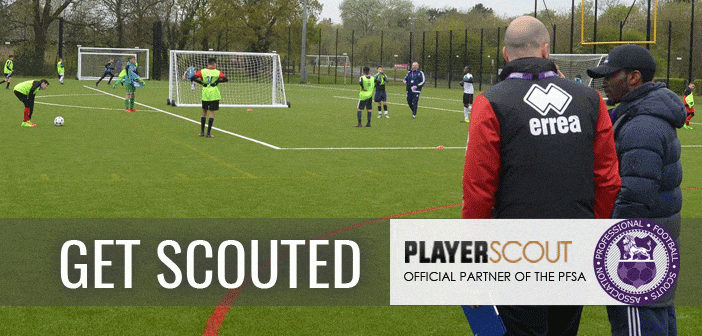 How To Get Scouted
Welcome to the get scouted area of PlayerScout. This part of the site will arm you with all the information needed to improve your chances of getting scouted.
For those new to scouting, this is a football clubs main process of talent identification and gaining tactical intelligence on opponents.
In short…
A club will deploy a player scout to attend matches (or training, soccer schools etc) to find potential signings to improve their academy or first team.
Once a hot prospect is found the scout will invite them to a football trial to assess their abilities before offering them a contract.
Here's a great video from Copa90 on player recruitment.
Understanding the Trial Process
As
football trials
are such an important part of the scouting process, it's important to understand as much about them as possible. Our
football trials
section has all the vital information to give you the confidence going into a trial. From pre trial nutrition to tips on how to act when you arrive, we have everything covered.
But How Do You Get a Scouts Attention?
If you are playing regular football in a structured league, a professional football scout has been to one of your matches (probably numerous times). However… Sometimes you may have to reach out to a club or scout to attract attention.
Football CV – Documenting Your Career on Paper
If you are serious about a career in football, you must have an up to date football CV.
Becoming a professional footballer is the dream of many young players and the competition is immense. But don't worry, within our football CV section we have everything you need to ensure you maximise your chance of success.
Creating a winning football CV is a fine art, so much so that our team have written first ever book on the subject.
Click here to ind out more on how you can improve your football CV, online profile and get more attention from scouts.
The Secrets Behind Football Scouting
A great way to improve your chances of getting scouted is to get into the mind of a football scout. Understanding the scouting process and what scouts look for can give you the edge over your competition. Check below for more posts and ebooks on how to get scouted:
PlayerScout have collated the very best in depth advice from real life football professionals on How To Get Scouted. You will learn all about scouts and how to leverage the system for success.
What is a Football Scout?
Football Scout secrets
Find our where Football Scouts are looking
Player Scouts versus Tactical Scouts
The importance of Scouting and how you can leverage it
Advantages of Scouting
5 Important strategies to get scouted
12 Tips to help you get scouted
Find out what football scouts look for in a player
How football clubs evaluate players by position
How football clubs sign players
Other Get Scouted Help ...
Download your Football CV Template Kit
The kit is packed with the very bet advice from experienced footballing experts to help you promote yourself a a footballer and achieve the success you dreamed of. You will receive all 3 items in your kit.
Football CV Template
Pre-written and ready to customise
Football CV Cover Letter
First impressions count. Our proven layout to help you get it right first time.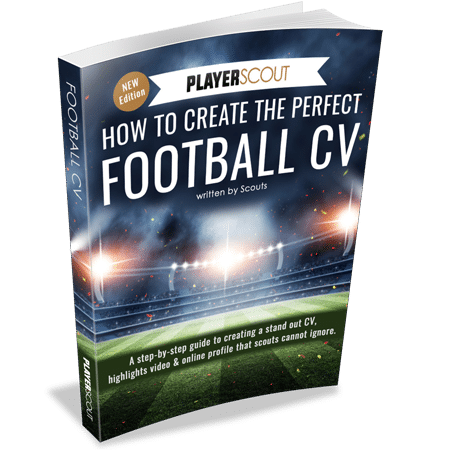 'How To Create The Perfect Football CV' eBook
38 pages of step-by-step instructions so you can't get it wrong!