Learn How To Get Scouted  –
FREE Online Training
Get 'Un-Stuck' In Your Football Progression
Start getting noticed by professional scouts

DOWNLOAD YOUR PLAYERSCOUT FOOTBALL PROGRAMME ™ TODAY
– Football training, development & nutrition advice from experts
– Member discounts
– Be the first to access new programmes 
WHAT OUR CUSTOMERS ARE SAYING
"I purchased this for my son and we enjoyed making it together. It was very easy to follow and now he really has something to be proud of. Can't thank you enough"
"Having a professional football CV has helped my son get into the club he wanted. I wanted to reach out to say thanks, the CV and scouting advice really is great!"
"Professional looking CV, helped layout my sons footballing achievements into 2 pages & only took an hour. The ebook was invaluable, many thanks"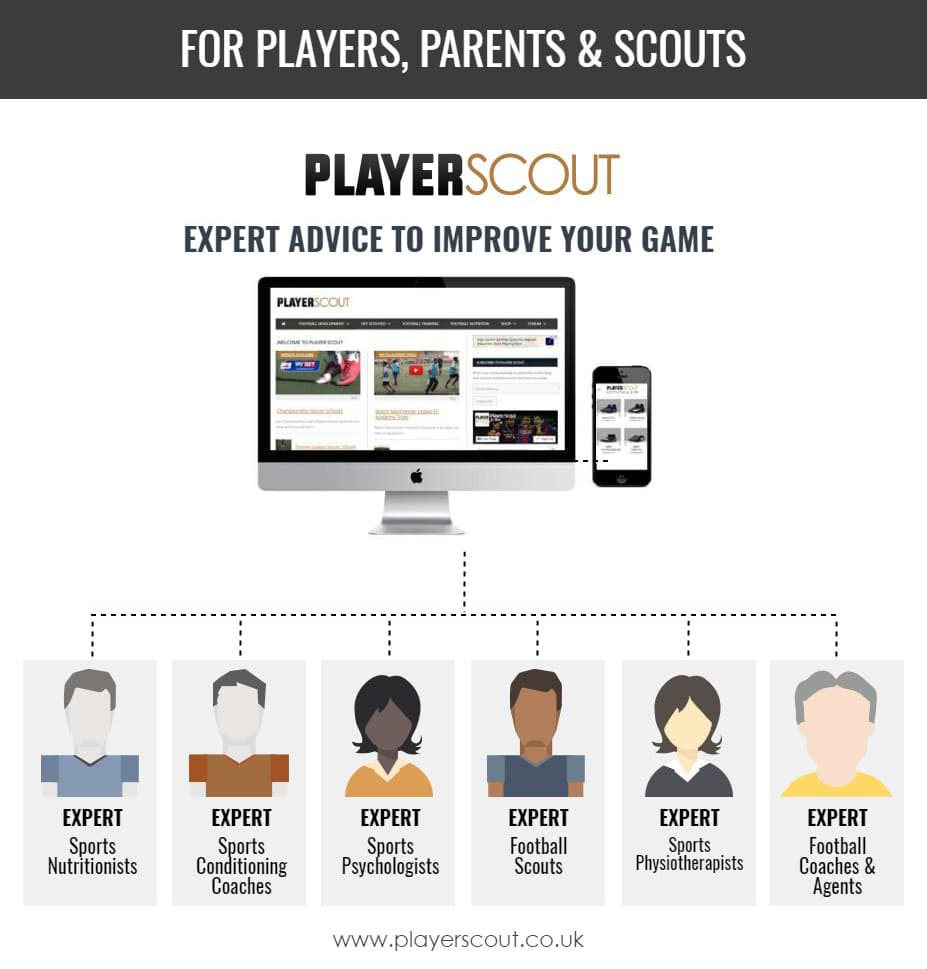 PlayerScout is a community based hub, for professional and amateur footballers wanting to hone their skills and further their knowledge of the beautiful game.Whether you are a recreational player or a future Ballon d'Or winner, we have the experience and expertise to help you realise your dream of becoming a professional footballer.Our network of football professionals are hear to help 24/7 offering advice on all areas of football development.With industry leading guidance on all aspects of the game, from preparing for trials to improving your throw in technique. PlayerScout will not only teach you how to train the physiological attributes, but also show you how to mentally prepare and motivate your mind and body. Are you ready?