A career in football is both rewarding and hard work.
Getting Scouted is the dream of most football players, whether it's just to get into a better tema in the local area, or to take football professionally and have a full time career playing.
Get Scouted Football eBooks...
Download your Football CV Template Kit
The kit is packed with the very bet advice from experienced footballing experts to help you promote yourself a a footballer and achieve the success you dreamed of. You will receive all 3 items in your kit.
Football CV Template
Pre-written and ready to customise
Football CV Cover Letter
First impressions count. Our proven layout to help you get it right first time.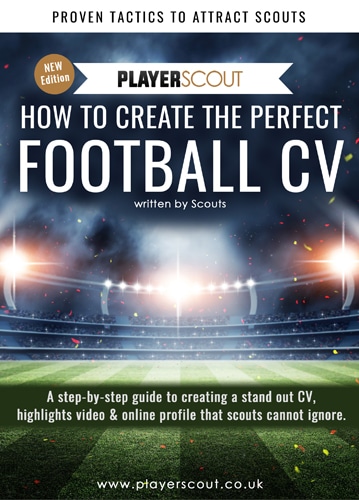 'How To Create The Perfect Football CV' eBook
38 pages of step-by-step instructions so you can't get it wrong!