FOOTBALL TRAINING COURSES
Paid courses for players serious about taking their football to the next level
Are you looking to take your football to the next level?
Do you want expert advice 24/7 from football industry professionals?
Do you want to get scouted or make it into a better club or academy?
Do you want to get results from all your training efforts?
Transform your performance and eat like a pro with our football nutrition FREEBIES!
GET YOUR FREEBIES, IDEAL FOR:
How to Approach a Professional Football Club
JOIN THE PLAYERSCOUT® COMMUNITY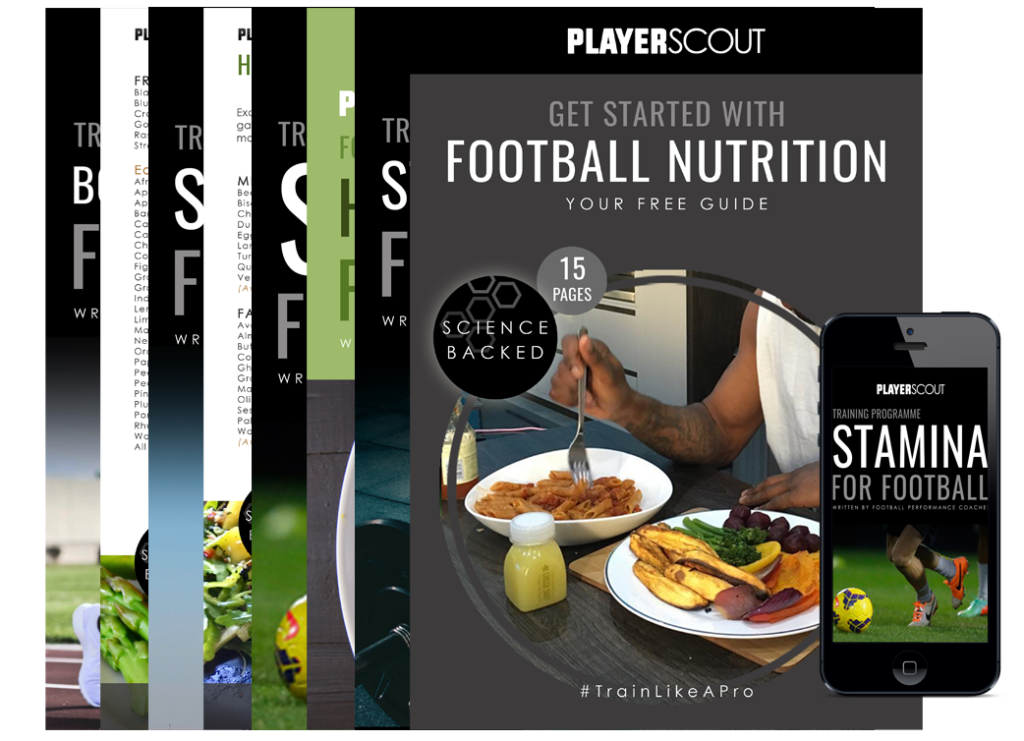 FREE WEEKLY EXPERT ADVICE STRAIGHT TO YOUR INBOX
EBOOKS, PROFESSIONAL ADVICE & COACHING
PLUS DON'T FORGET OUR DAILY FREEBIES ON INSTAGRAM!
Daily video training tips and advice
Image Sources: Pixabay, Shutterstock and Instagram.