At 
PlayerScout
, we pride ourselves on providing free, accurate advice for players (and parents) who want to progress in football.Therefore, we only work with or recommend the most ethically minded experts in our industry.Our passion and values have led to a working relationship with the
Professional Football Scouts Association
(PFSA).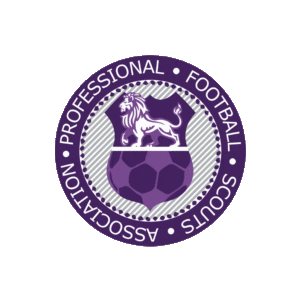 The PFSA is the official governing body for developing football scouting worldwide. Meaning they pretty much wrote the blueprint on how scouts find new talent.
Therefore…
Attending a PFSA organised event is sure to put you in front of the right people to get your football career moving.
VIDEO: Check out this short clip for more details on the PFSA
Latest Football Trial Articles..
[catlist name=football-trials]
PFSA Football Trial
There is a growing demand for a safe and trustworthy environment in football player recruitment. With an increasing number of rogue company praying on the hopes of young footballers,
football scouting
and
trials
can often receive a bad rep.However, the PFSA is the worldwide representatives for football scouts, boasting a members base of talent ID experts in the thousands. Therefore, the PFSA trials are a great opportunity for young players to find a pro club.Their
adidas
supported UK based football trials take place throughout the year and have connections with a variety of 
football academies
including:
Premier League Clubs
Championship Clubs
League One Clubs
League Two Clubs
Non-League Clubs
With scouts from all levels in attendance.
Where Are the PFSA Trials Held?
At present all of the
PFSA Football Trial
days take place in Preston at the University of
Central Lancashire (UCLan) Sports Arena
.The £12 million state-of-the-art sports complex has seven floodlit training areas, indoor facilities and 19 station fitness suites, which makes this the perfect location for a professional
assessment day
or
Exit Trial
.This professionalism is increased further with the PFSA partnership with performance data experts
VXSports
.
UCLan's Sports Arena address: Tom Benson Way, Preston PR2 1SG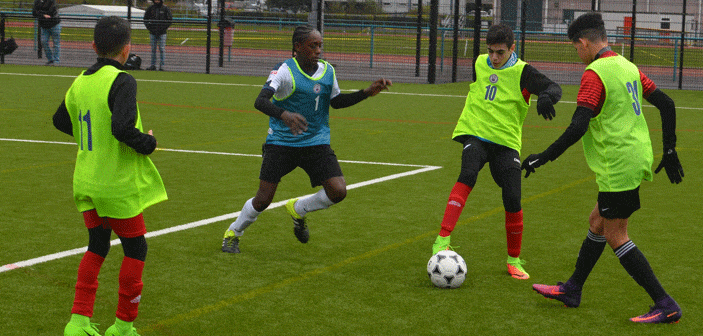 Which Club Scouts and Managers Attend the Trial?
The PFSA does not release details on which club representative attend their trials days. However, they have a network of scouts in the thousands looking to unearth new football talent.Any players who impact on the day will also be broadcast to the PFSA's scouting network.
So What Happens at a PFSA Football Trial?
After completing the application for a PFSA trial you will receive an itinerary with full details of the trial (This arrives 4 weeks before your trial).In most cases, the trial is split into a series of activities in the morning and the afternoon.During these activities, you will be separated into age specific groups.
PFSA UK Football Trial Itinerary:
9am -9.45am
10am
10am – 12pm
12pm – 12.30pm
12.30pm – 1pm
1.10pm – 1.40pm
1.50pm – 2.20pm
2.20pm
Lunch
Registration
Start
All Ages Coaching
Break
Trial Match (U12-U14)
Trial Match (U15 – U17)
Trial Match (18+)
Finish
Between each trial match, the other age groups with have their lunch breaks
Checklist of What to Bring to a PFSA Trial
The PFSA have provided a checklist of items that are essential when attending their trial:
Professional Player Data Analysis
What makes the PFSA football trial even more impressive is their attention to detail.Their partnership with
VXSports
allows the PFSA and club scouts to view accurate data on your performance in real time. This helps by highlighting stats that scouts may not notice while watching in person.The data collected by
VXSports
also helps you in creating a development and growth cycle, by optimizing your performance as a player.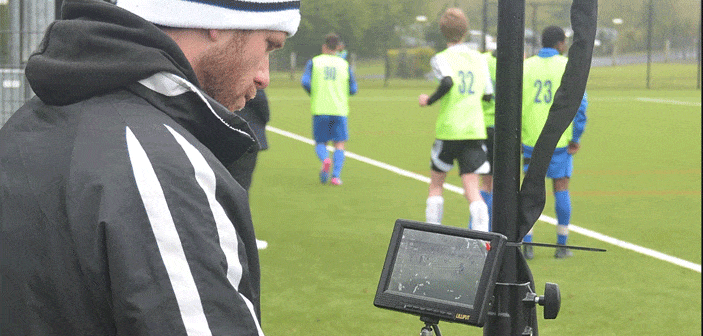 Booking Your Place on a PFSA Football Trials
The majority of places on the
PFSA football trials days
are taken by players recommended by the PFSA network of
football scouts
and agents.However, some players may slip through the net, so they do have a limited amount of spaces for players serious about making in the professional game.
NOTE FROM
PlayerScout
: This is not a
soccer school
. The PFSA football trials are attended by the worlds leading football scouts.Therefore, we strongly suggest only applying if you have the skill level required to make it to the next level. A
trial
can be a stressful event for any young player, and if the player is a long way off the standard required to progress.In the past
PlayerScout
has always advised never to exchange money for a scout to attend a match or for an invitation to a trial. However, the PFSA trial is an accredited and safe opportunity to perform in front of the worlds leading scouts. With the opportunity to receive:
Professional Coaching
A Trial Match in front of Professional Scouts and Managers
Video Analysis
Performance Data and Development and Growth Cycle
For more information and booking information
click here
.