Download one of our football eBooks written by football professionals. They are an easy way to digest all the latest information you need to improve your game and chances of getting signed. Choose our football CV template and ebook to create your online profile, CV and highlights video, or read up on how scouts operate and assess with our 'How to Get Scouted' guide. Plus actionable tips you can implement today.
'How To Get Scouted' eBook
Key information you need to know about how to get scouted, written by Football Professionals.
What is a Football Scout?
Football Scout secrets
Find our where Football Scouts are looking
Player Scouts versus Tactical Scouts
The importance of Scouting and how you can leverage it
Advantages of Scouting
5 Important strategies to get scouted
12 Tips to help you get scouted
Find out what football scouts look for in a player
How football clubs evaluate players by position
How football clubs sign players
This eBook is accessible via an instant download link once purchased
Football CV Template + eBook
A professionally made Football CV gets you noticed by coaches & scouts:
– Pre-writen CV ready to customise
– Easy to scan layout for busy scouts
– Downloadable in word document format
– Developed by football professionals
– With FREE bonus 38 page ebook 'How to Create The Perfect Football CV'
– Do's and dont's for your CV
– Examples on how to sell yourself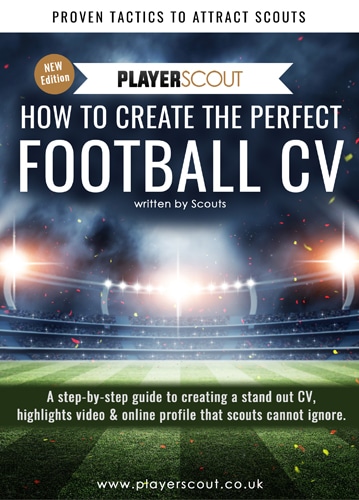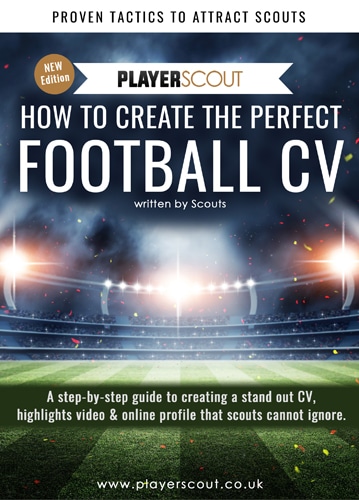 Football CV Template + eBook
Written by football professionals + Football CV Template + Cover Letter Template + FREE Bonus 38 page eBook 'How To Create The Perfect Football CV'