Rejection can be a tough pill to swallow, and given the high levels of competition in football, it's best to minimise the chance of getting rejected by a club, academy, scout or coach by ensuring you not only have a tip top football cv and covering letter that uses all the correct buzz words, but that you have created an unforgettable highlights video and online profile easily found on the internet for scouts and coaches.
Reduce your chances of rejection significantly by learning about what to avoid, or not talk about, and how to highlight the skills you have that clubs or academies look for in players.
There is no one size fits all, but there are some clear guidelines that will give you the best chance of success.
If you haven't yet made your Football CV download the template and kit from below, otherwise read on…
What is Rejection in relation to your Football CV?
Firstly remember this. Some of the world's best players experienced rejection from clubs for being too small, too slow, lacking in skills and/or commitment. The good news is that you are in control of your own life and can make up for one area of weakness by strengthening another area of your skill set.
Rarely does a footballer have 'the complete package', and like you, most professional footballers are working on their player attributes constantly in order to stay at the club without being dropped, The work doesn't stop once you get signed, it only just begins.
Common types of rejection include:
1. Being too small
2. Being too slow
3. Not having enough agility
4. lacking ball control
5. Lacking commitment off the pitch
6. Lacking team ethics
Why It's Important To Work On Your Rejection Areas
Some players are rejected one year and come back stronger. This i an attractive green light for a club or coach and often leads to the player being signed for showing commitment and grit. When you experience rejection, you must not accept this as a no, but instead ask for solid reasons around why you have been rejected  and let the club know you will be working hard on those areas in the next 12 moths.
This demonstrates maturity and professionalism at any age.
In our eBook 'How To Create The Perfect Football CV' we address exactly how to overcome different types of rejection and what to do. It' part of getting scouted and every player at some point faces some form of rejection.
Find out How To Work On Your Rejection Areas...
Download our Football CV template, cover letter and eBook with step-by-step instructions on how to work on your rejection areas to come back stronger. Learn:
Learn about what rejection is and why it isn't bad
How to identify rejection
What to do to overcome rejection
When to put yourself forward for a second time following rejection
How you can use support from friend and family to prepare you for your second chance
Download your Football CV Template Kit
The kit is packed with the very best advice from experienced footballing experts to help you promote yourself as a footballer and achieve the success you dreamed of. You will receive all 3 items in your kit.
Football CV Template
Pre-written and ready to customise
Football CV Cover Letter
First impressions count. Our proven layout to help you get it right first time.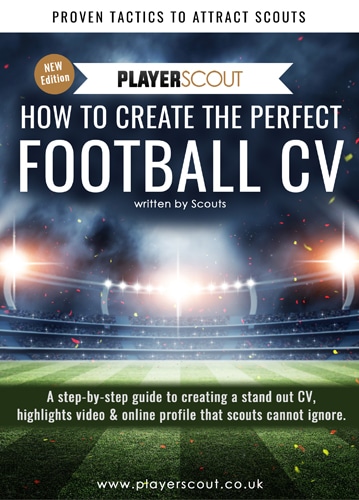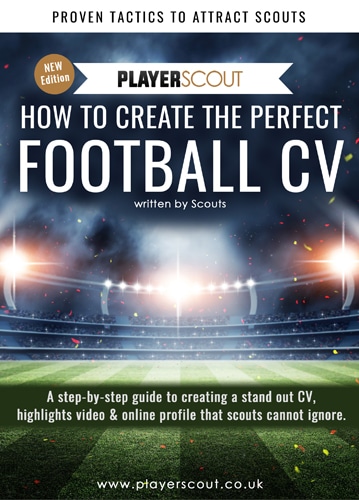 'How To Create The Perfect Football CV' eBook
Step-by-step instructions so you can't get it wrong!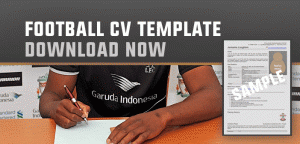 Looking for a football CV Template? So you mastered, dribbling,
More »