There are a number of attributes that scouts and academy recruitment staff look for, specific to each player position on the field. These attributes often have hidden meanings behind what the club are looking for that season ,or what the club are looking for in a player full stop. Therefore understanding how to communicate your skills as a player is critical for getting the attention of the right scouts, clubs and coaches.
For your chosen playing position, you will need to know how to highlight your skill and attributes on your football CV, to show you are an expert in your preferred position, or the kind of player they want to recruit.
A great tip for listing your player attribute is to only use 5 main attributes that relate to your game on your football CV. This is because using any more will clutter your CV and make it unreadable, so your key strengths will not stand out.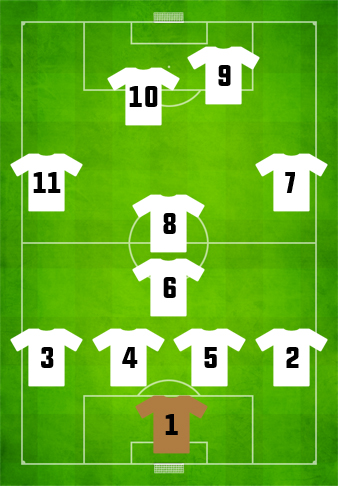 Goalkeeper
Attributes for your Football CV
Long gone are the days when a good keeper was just a shot stopper. Nowadays the trusted number one must be as good with their feet as they are with their hands. The modern-day goalkeeper must be able to differentiate between suitable times to find an open player and when to clear the ball long.
Fullbacks
Attributes for your Football CV
The modern-day fullback must be as adequate in the attacking third as they are in defence. Often providing support to the wide midfielders with over lapping runs, the full back must also possess great crossing abilities. The fullback is one of the fittest and fastest players, with the pace to keep up with attacking moves, whilst marking pacey wingers, when defending.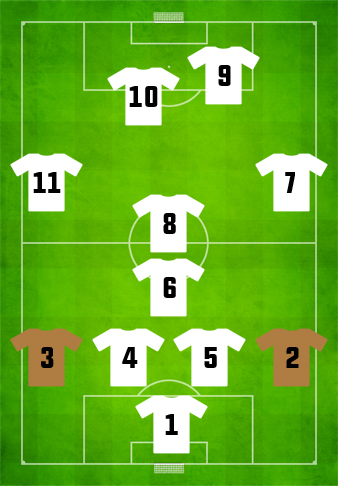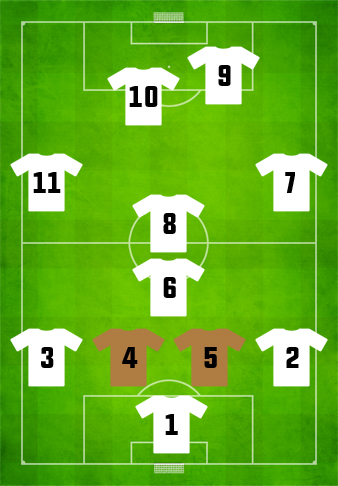 Central Defenders
Attributes for your Football CV
The core responsible of the central defender is to the attacking team from creating chances and clear the ball from the danger area.The modern-day centre back must display a degree of composure when defending to maintain possession and instigate counter attacks.
Defensive Midfielders
Attributes for your Football CV
The core responsibilities of the defensive midfielder is to cover the creative midfielders when in possession of the ball and close down opponents early to protect the defence when not in possession.Defensive Midfielders will also may also need to dictate the pace of the game, and slow down the ball to allow the defence and attack to reorganise.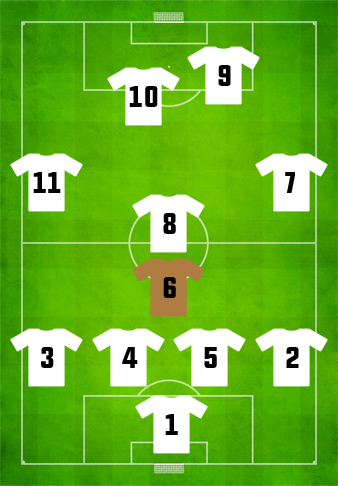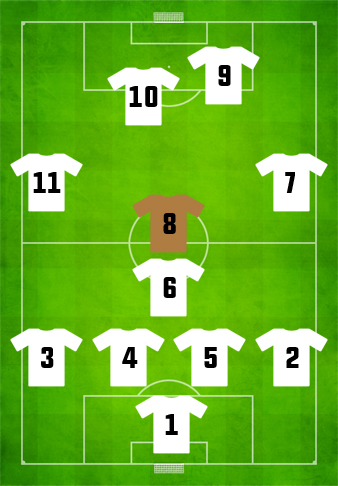 Central Midfielders
Attributes for your Football CV
The core responsibility of the Central Midfielder is to provide a hard-working and adaptable link between the defence and attack. The Central Midfielder should possess excellent tactical awareness, allowing him to perform a number of essential task throughout the centre of the pitch.
Advanced Playmaker
Attributes for your Football CV
Also number as the modern-day number 10, this player operates just behind the central striker. Dropping into pockets of space between the oppositions defence and midfield, this player is able to quickly turn defence into attack.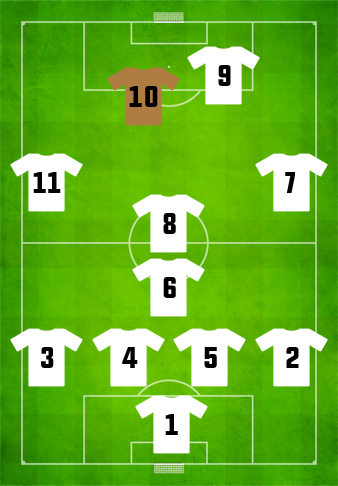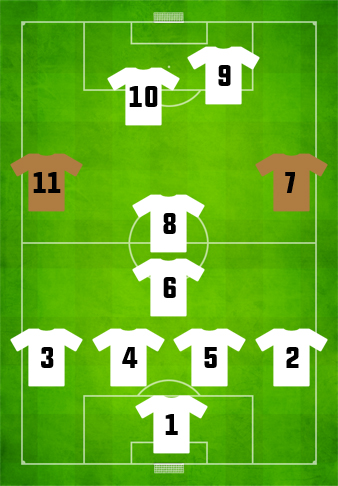 Wingers
Attributes for your Football CV
The winger is usually one of the most technically gifted and paciest players on the team. With the ability to beat his opposite number and pick out the attacking players in dangerous positions. The modern day winger, is confident off both feet, with the ability to cut in and shoot
or go wide around the defender.
Centre Forwards
Attributes for your Football CV
The centre forward must possess the ability to defend from attack, whilst also having the energy to get in the box and composure to convert chances. Often marked by two powerful centre backs, this must have the strength to hold up play and bring technical midfielders or wide players into play. Heading ability is also important for this position, whether for flick ons, or heading for goal. A complete centre forward is very hard to find, hence why they are so well paid in the professional game.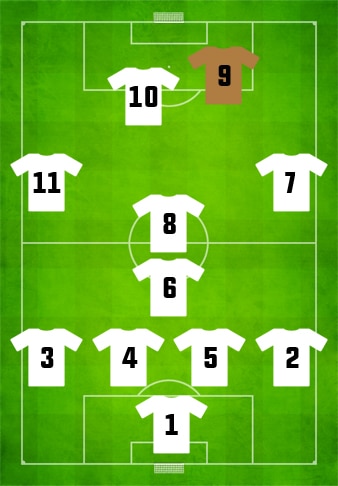 Why do I need to list Key Player Attributes on my CV?
Listing your playing attributes makes your football cv easier to scan for busy scouts and summarises yourself as a player in a small number of words that demontrate your confidence in your key skills.
Who should list their Key Player Attributes on their CV?
Find out the Player Attributes to List of your Football CV...
Download our Football CV template, cover letter and eBook with step-by-step instructions explaining the key attributes to highlight for each playing position so that you use the right buzzwords for coaches and scouts to increase your chance of success. Learn:
The buzzwords associated with each playing position
How to describe your key skills
What to say to highlight your key skills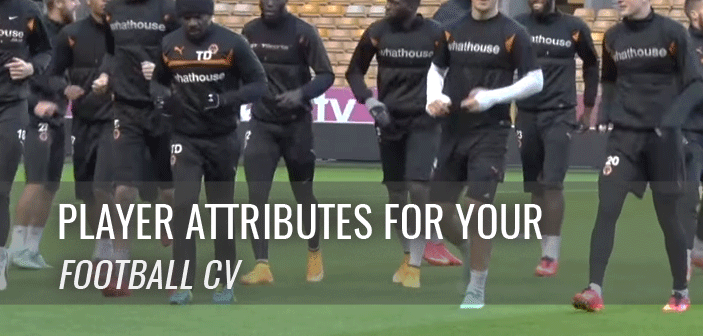 How to write a Football CV – step by step guide & free eBook on how to write your Football CV.
More »