So you've established that you need to create your
Football CV
. And if you've read our football CV book eBook you already know exactly what info to include. However, players often add information to their CV without assessing their skills and achievements.
Football CV Help..
What does 'Assessing Your Achievements' mean?
You are an individual, and by showcasing individuality you become unique and memorable. Being memorable for the right reasons can lead to getting scouted for a club. <br><br> Assessing your achievements is an in-depth exercise you must carry out in order to:
Work out who you are as a player
How you want to position yourself
Identify what your achievement are both on an off the pitch
How does the Assessment work?
You carry out your assessment at home. For best results we advise completing the task, leaving for a week and re-visiting as some of your answers may change.
The assessment comprises a series of questions relating to your personality that you must answer honestly.
By the end of the assessment, you will have a clear sign of your true individuality a player, and these results can guide what you put on your CV.
Listing the skills and characteristics you think a coach may look for, is the likely strategy of thousands of hopefuls from around the world. Therefore, you must make your CV unique.
By completing the Achievements Assessment task, you will identify unique and true aspects of yourself. This will shine through to coaches making you stand out from the crowd.
The results will not only steer how you make your CV and covering letter but will also help towards your highlights video and online profile (also addressed in the Football CV Template Kit below).
What's in the Assessment?
Your at home assessment will involve exercises in 3 main areas of your life:
1. Work / School
2. Football (Sport)
3. Home
How To Take The Assessment…
The assessment is included in your Football CV Template Kit along with a football CV template, cover letter template and eBook with step-by-step instructions on how to create the perfect Football CV, highlights video and online profile.
To take the assessment simply download your kit today:
Download your Football CV Template Kit
The kit is packed with the very best advice from experienced footballing experts to help you promote yourself as a footballer and achieve the success you dreamed of. You will receive all 3 items in your kit.
Football CV Template
Pre-written and ready to customise
Football CV Cover Letter
First impressions count. Our proven layout to help you get it right first time.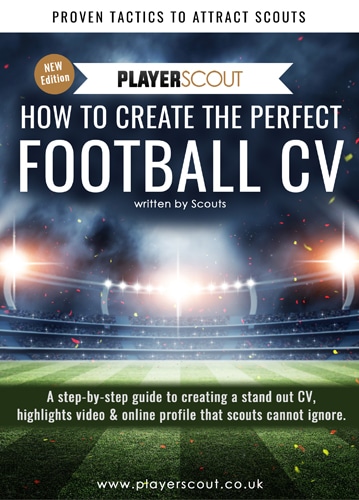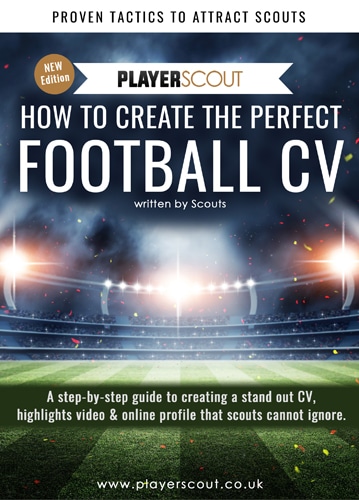 'How To Create The Perfect Football CV' eBook
Step-by-step instructions so you can't get it wrong!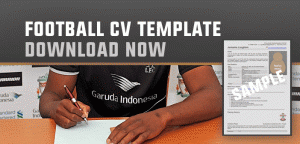 Looking for a football CV Template? So you mastered, dribbling,
More »